Peter Seishin Wohl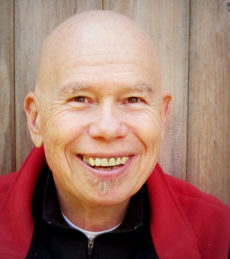 Peter Seishin Wohl is the spiritual director and senior teacher at Treetop Zen Center and the guiding teacher of Wild Fox Sangha, a Treetop-affiliated sitting group based in Portland, Maine.
Peter was ordained as a Zen priest by Margaret Ne-Eka Barragato in 2005 and received dharma transmission from her in 2008. Prior to joining Treetop, Peter had practiced Zen for more than 20 years, both with and without a formal relationship with a teacher. "When I experienced Stef and Margaret's simple and unpretentious approach to Zen, supported by the enormous generosity of these two gentle and compassionate teachers, I knew that I had found the home I had sought over the two previous decades," he says.
Born and raised in New York City, Peter spent most of his adult life in Vermont, where he developed a deep and enduring love of the outdoors. Over the years he has hiked, biked, canoed, cross-country skied, and snowshoed across much of New England and northern New York. This passion led him to develop a series of Zen and Deep Ecology experiences that have become a cornerstone of the program offerings through Treetop Zen Center (for more information, visit Moosis Zen Journeys). These multi-day contemplative wilderness retreats offer participants the chance to deepen their experience of and connection to the natural world, providing an intimate first-hand experience of the Buddhist idea of interdependence.
Peter followed a number of career paths — including farming, forestry, and serving as a corporate treasurer — before finally entering his current career as a substance abuse counselor. As a householder, Peter believes that Zen practice and daily life in the world are inseparable, and he is most interested in the ways that the practice of Zen penetrates everyday experiences with family, work, community, and the world.
"It is in that context that our Zen practice comes alive and begins to breathe," he says. "While we practice formally on the cushion, our most challenging and illuminating koans await us in our homes, offices, schools, etc."
Email Peter.
Listen to Peter's dharma talks.
Read Peter's writing.

Peter Joryu Harris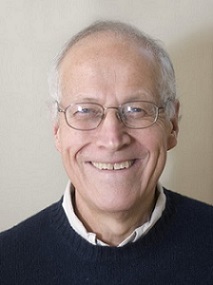 Peter Joryu Harris is a teacher at Treetop. He received dharma transmission from Peter Wohl in 2014 and is an ordained Zen priest. He has studied Zen for more than 20 years in the White Plum lineage and began with Stef and Margaret at Treetop (first in Orono and then in Oakland) in 2004.
Until his retirement, Peter was the Zacamy Professor of English at Colby College, where he taught American poetry and poetry workshops. He's also a published poet and sometimes offers workshops on Zen and poetry at Treetop.
He and his wife enjoy hiking, and he sails on Penobscot Bay.
Email Peter.
Listen to Peter's dharma talks.
Read Peter's writing.

Jaime Heiku McLeod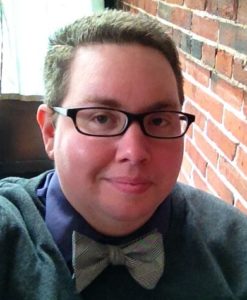 Jaime Heiku McLeod is a priest and teacher at Treetop. She received dharma transmission from Peter Wohl in 2016.
She is a member of the White Plum Asanga, the Soto Zen Buddhist Association, the Zen Peacemaker Order, and the Lewiston-Auburn Interfaith Clergy Association. She is also an ordained friend of the Lay Zen Teachers Association. In addition to teaching at Teeetop, Jaime serves as a volunteer chaplain at Bates College and as the guiding teacher of Great Falls Zen, a Treetop-affiliated sitting group based in Lewiston, Maine
She's a proponent of socially engaged Buddhism and believes there is no practice without compassionate activity in the world, growing out of a direct experience of connection with the Earth and all beings. Her mode of practice is fervently non-monastic, and she strives to help students find opportunities for renunciation in the realm of work, love, and home.
Jaime makes her living as a textbook editor and freelance journalist, most recently serving as a Contributing Editor for Buddhadharma: The Practitioner's Quarterly. She lives in Lewiston with her wife, Melissa, their son, Silas, and their pets. In her free time, she enjoys camping, nature walks, swimming, science fiction, mythology, and crafting.
Email Jaime.
Listen to Jaime's dharma talks.
Read Jaime's writing.

Todd Hotai Watson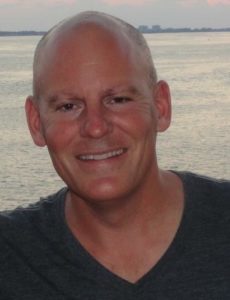 Todd Hotai Watson is a priest and teacher at Treetop. He received dharma transmission from Peter Wohl in 2016.
Todd is also the guiding teacher of Walking Tree Zen, a Treetop-affiliated sangha in Keene, New Hampshire.
He lives with his family and two dozen animals in rural New Hampshire.